Castle Art
Henna Services
100% Natural Henna, Always.
Fish Creek Henna
Looking for things to do in Door County? Henna is a fun activity for both kids and adults.

(Shop henna hours are limited in the Fall due to decreased demand. Call for info.)
Parties and Private Appointments
Hire a henna artist to adorn your guests at a party, event or gathering. Perfect for birthday parties, graduation celebrations, and more.
Or, pamper yourself with a private session. We're available for bridal henna, maternity belly blessings, henna for prom or other special occasions, or just for fun. Henna is also a great way to test out tattoo placement, before you get permanent ink.
Amy is also available to teach workshops on making and using henna, perfect for your local library, organization or group.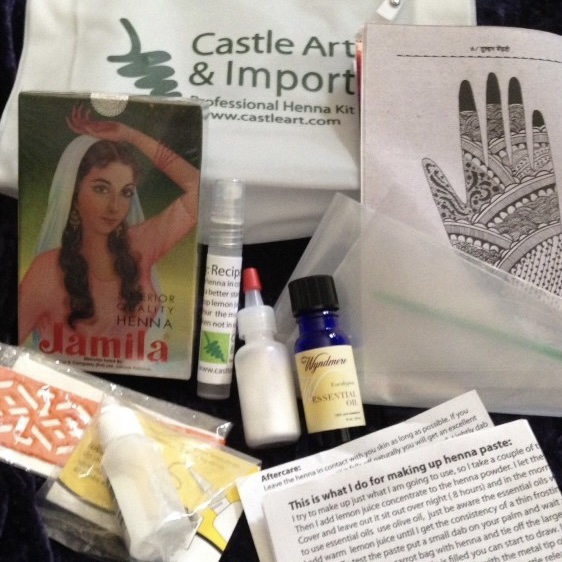 Henna Supplies
Visit our online shop to see our selection of all natural body art quality henna powders, cosmetic grade glitters, henna kits, cellophane for rolling cones, essential oils, and more.

Find the henna tent near you!
Weekly Summer events:
The Titletown Night Market held Thursday evenings from June 10 – Sept. 2
in the Titletown district, Green Bay, Wisconsin.
Baileys Harbor Farmers Market, held Sunday Mornings during the summer, from 9-1, at the Baileys Harbor Town Hall Lawn.
You can also find the henna tent at a variety of one day and weekend festivals and markets.
Check our calendar to find out where we'll be next: